Tools and supplies
W.R. Owen Woodturning Supplies Ltd.

The club regularly purchases product from Bill Owen. If you have a need, talk to Noel. We also have some product available for sale occasionally at the club meetings.

Dedicated to Pens and Pen Making. Pen Kits, Pen Making Tools, Presentation, Blanks, Finishing Cones, CA and More….
www.nativepens.co.nz
Website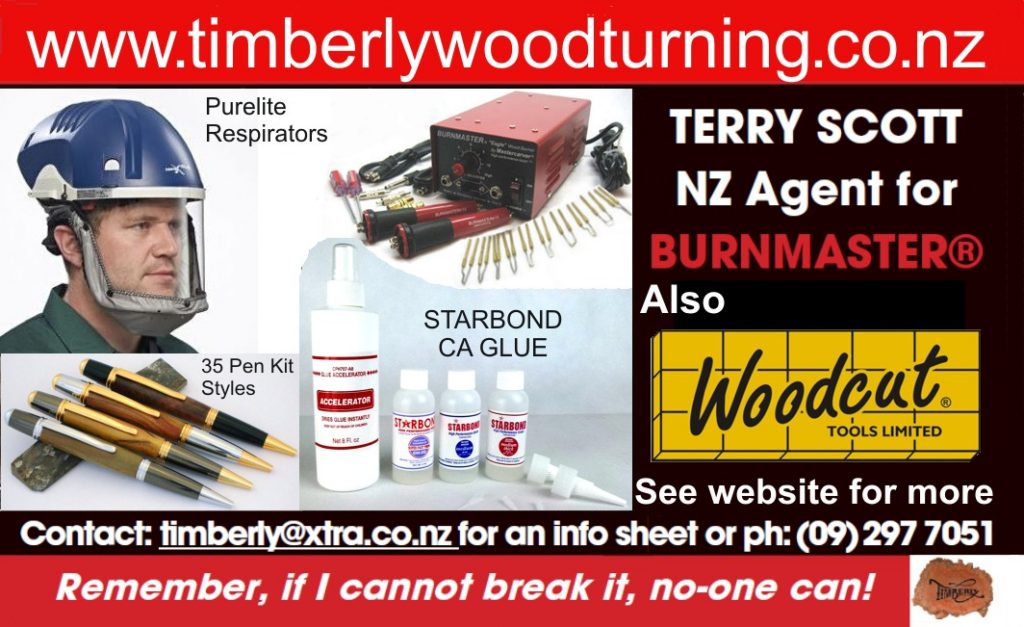 Carbatec New Zealand
Mainland Paints
351 Selwyn Street, Addington, Christchurch.
Look for the Mainland Paints and Resene sign.
P: 03 3381312 E:
sales@mrcpaint.co.nz
W:
http://mainlandchroma.co.nz/
Mainland Paints presented some of their products at the club meeting on 2 August 2016
Locally owned and operated in Christchurch, Mainland Paints has been a respected manufacturer and supplier of coatings and finishes to the decorating and printing industries for over 50 years. During that time we have maintained the highest level of commitment to product quality and customer service and satisfaction. Our people are qualified to answer all your technical queries and to offer creative advice and solutions, talk to us if you are looking for something special for woodturning.
Kiwax Fine Paste Beeswax Polish is a traditional finishing product for protecting and preserving all types of wood, including antique furniture. The natural beeswax feeds and protects the timber, mineral waxes give excellent smooth application properties and Carnauba wax develops that deep rich lustrous glow when polished.
Teak Wax is a high quality wax, which is all natural and food safe. It is ideal for salad bowls, chopping boards and children's toys. Teak wax will impart a soft satin finish that enhances the natural colour of the timber.
Mainland Finishing Oil is an exceptionally durable and easy to use oil finish. It creates a smooth, soft sheen that enhances the natural beauty and colour of bare timber surfaces.