Instigated by the National Association in 1998 and the first held in Ashburton.
The venue moves around the South Island every two years. Clubs involved since its inception are; Ashburton, Timaru, Christchurch, Oamaru, Dunedin, North Canterbury and East
Otago.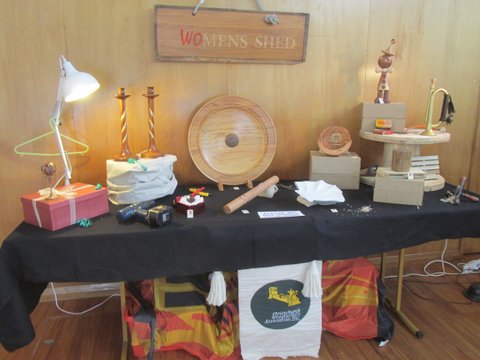 A good event to get involved in, enter your masterpiece for the club's table in the competition and renew acquaintances with turners from other clubs.
Compete for the prize monies put up by the National Association and spend it with Bill Owen of Woodturning Supplies.
Fun day competition subject and history 
1998 Ashburton. Egg Cup and Eggs
1999 Ashburton. Mortar and Pestle
2000 Timaru.
2001 Timaru. Wooden Mallet
2002 Christchurch. Egg and Spoon
2003 Christchurch. Skittle and Balls
2004 Oamaru. Bowl and Chop sticks
2005 Oamaru. Candle stick and Candle
2006 Dunedin. Honey Pot and Dipper
2007 Dunedin. Gavel and Block
2008 North Canterbury. Egg and Egg cup on Plate
2009 North Canterbury. Fruit and Colander
2010 Timaru. Sugar Bowl and Scoop
2011 Timaru. Croquet Mallet and Balls
2012 East Otago. Wig Stand
2013 East Otago. 3 Skittles and 3 Balls
2014 Christchurch. Pen and Pen holder
2015 Christchurch. Mortar, pestle and winged bowl
2016 Ashburton. Cup and saucer
2017 Ashburton. Rolling pin and cookie cutter
2018 Oamaru. Bowls on square platters
2019 Oamaru. Square jar and spinning top lid