Hosted by the Ashburton Woodworkers Inc. and sponsored by the National Association of Woodworkers.
You are invited to be present at this annual event being held on:
Saturday 21st May 2016
between 10am and 3pm
in our clubrooms, located at the Plains Museum, Maronan Rd, Tinwald, Ashburton.
Car parking is available in the complex. The rooms will be open by 8.30am.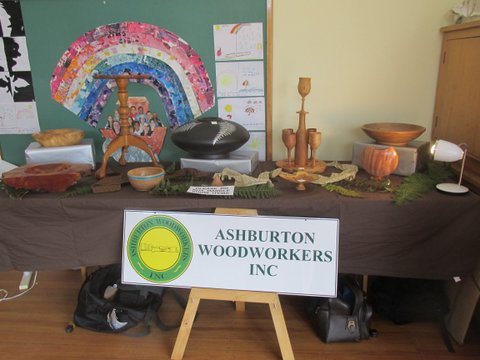 Send a team of six turners to show their lathe skills and decorate a table with finished work by Club/Guild members.
Bill Owen of "W.R.Owen Woodturning Supplies" will be present with samples of his stock.
A raffle to help defray expenses, morning and afternoon teas. Lunch will be available at a small cost.
Several motels are close by, so gather a team and supporters, book your accommodation and join in the fun and fellowship of the 2016 "Funday".
Attendance form, show table rules and the turning competition details can all be downloaded below.  Further details to follow.
Enquiries to:
Wim Melchers, The Secretary
03 307 1287
South Island Fun Day – Tina Turner Trophy 2016
South Island fun day 2016 – Invitation
South Island Fun Day – Show Table Rules 2016
South Island Fun Day – Attendance form 2016